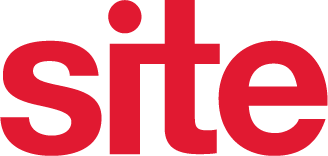 On Demand Education for Architects
The following courses listed below have recently been updated, or newly developed by BIA and approved by AIA. These programs cover a variety of topics that are highly requested amongst architects. Each program is worth 1 Learning Unit (LU) with Health, Safety, and Welfare (HSW) credit. For more information, please contact Lisa at lcyphers@bia.org.
Brick Paving Systems (BIA012B) – Various brick paving systems are more appropriate to certain applications—patios, sidewalks, and other pedestrian venues are very different from requirements for vehicular routes. You'll learn basic information about ASTM paver standards, base design, setting beds, edge restraints, bond patterns, and installation.
Brick Veneer / Steel Stud Walls (BIA024B) – These cost-effective wall systems have come a long way since they first appeared in the 1960s. You'll learn to properly design and detail brick veneer/steel stud walls, including material specifications, wall ties, and insulation. You'll also learn more about typical brick detailing issues, such as flashing and expansion joints.
Cavity Wall Design and Construction (MNRCAVA) – We cover the proper design of these long-lasting brick- and-block assemblies, with emphasis on water resistance and crack control. This talk also covers a short history of cavity walls and properties of cavity walls including fire resistance, thermal design, and wall tie requirements. Since workmanship issues have such an impact on performance we discuss materials and installation procedures that promote proper performance.
Combinations of Materials (BIA095B) – These days, most buildings include multiple exterior materials brick, steel, glass, stone – and systems, such as curtain walls and EIFS. Participants will learn how brick performs with other building materials and how to combine them without creating problems. Brick and mortar, steel, block and stone combinations will be discussed.
Incorporating the Forgotten Thermal Benefits of Brick (BIA301) – While frequently chosen for aesthetics and durability, clay brick is not often considered when energy efficiency is a primary concern, even though it historically played a significant role in occupant comfort before widespread use of HVAC systems. This course discusses the basics of heat transfer, relevant energy code provisions for walls, and how current research by the National Brick Research Center demonstrates the role that brick veneer can play in meeting or exceeding energy requirements in modern wall assemblies.
Movement Joints (MNRMJ2) – We identify various types of cracks that occur in masonry and how to avoid them. Material properties that affect movement are explained and how and why movement joints used to accommodate these movements. Optimal sizing and spacing of expansion joints are explained. This is good, basic information that every designer should know. The participant will be able to successfully design movement joints into buildings after this seminar.
Proper Brick Masonry Detailing (BIA107B) – Methods for keeping water out of the wall assembly is top priority in this talk. We'll also discuss movement (expansion joints), how to add accent materials to a masonry wall, and special details such as corbelling and curved brick walls.
Unique Brick Architecture (BIA300) – Current trends in architecture include the desire to reintroduce traditional articulated detailing concepts in a modern way. This course discusses the various types of features that can be incorporated into anchored brick veneer, the limits of the prescriptive limits presented in the Building Code Requirements for Masonry Structures (TMS 402), and general detailing concepts to adapt these types of details to anchored brick veneer construction.
| Access Date | Quiz Result | Score | Actions |
| --- | --- | --- | --- |